Figures from Australia's major communications company, Telstra, shows there has been a three-fold increase in Australian employers blocking social network sites in the space of 10 months. During the same period the total number of URLs normally allowed at work has decreased by 58%.
Do these figures mean that employers are cutting back workplace Internet access? Is organizational URL blocking a desperate attempt to decrease Internet costs in our sluggish economic environment? Is it really the best way to decrease costs? What are the hidden costs? To block or not to block, that is the question…

Unlike any Shakespearean dilemma this question has a straightforward answer: Don't block your employee's Internet usage, not even social networking sites.
Blocking employee Internet use can open up a can full of nasty worms. Depriving the needs of a professional workforce can cause resentment and increase costly turnovers. Blocking Internet access also has potential to reduce productivity by complicating or delaying accomplishment of tasks. Organizations not allowing employees accesses to specific networking sites will also risk foregoing online networking opportunities, locating critical contacts, leads and receive timely industry news.
Adding to this, recent research by Dr Brent Coker at the University of Melbourne shows that people who do surf the Internet for fun at work – within a reasonable limit of less than 20% of their total time in the office – are more productive by about 9% than those who don't. Coker says, "People need to zone out for a bit to get back their concentration. Short and unobtrusive breaks, such as a quick surf of the Internet, enables the mind to rest itself, leading to a higher total net concentration for a days' work, and as a result, increased productivity."
What about all genuine concerns about employee Internet usage, lost productivity, ridiculously high bandwidth costs and legal obligations? What about rightful remarks similar to Telstra Business executive director Brian Harcourt's, "Tweeting, friending or poking your way through the working day may not be the best way to improve the productivity of those many small businesses which are battling to find a way through the challenging economy."
Of course organizations must look after their resources and make sure the Internet is used as intended. Don't just allow employees full Internet access, close your eyes and hope for the best. As Harcourt nicely puts it, "There is a clear need for formal policies on the use of social networking sites in the workplace and the appropriate and effective software tools that support those policies."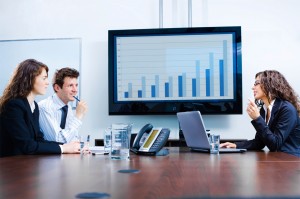 So what is the appropriate and effective software tool? Internet monitoring and reporting software of course.
Allow employee Internet access, establish acceptable usage policies AND make staff aware that monitoring is taking place to ensure policies are adhered to. Even better, allow employees to view their own usage, for example, their productive and non-productive activity. This will help foster and drive responsible Internet usage behaviour. Employees who understand the organisational costs of their personal unproductive activities are more likely to accept the organisation's monitoring activities and modify their own behaviour.
Costs are cut, employees are happy, productivity is maintained (or even increased), simply a win-win situation.
Read related articles:
Businesses chop facebook to save internet costs
A Growing Acceptance of Social Networking in the Workplace
See also: