Thanks to popular demand we are happy to announce that we will be giving away another 100 one year subscription of WebSpy Soho (full version – once launched) AND a pair Bang & Olufsen's absolutely amazing earphones.
There's TWO things you need to do to for the chance to win software and earphones:
Register your Interest in WebSpy Soho at www.webspy.com/soho
Tweet this message:

Register your interest in @WebSpy Soho & tweet this msg for a chance to win Bang & Olufsen Earphones & free software http://bit.ly/9xViFT

If you have already registered your interest in Soho simply tweet the above to be in the running.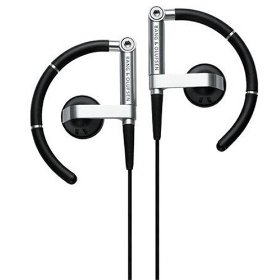 Why the earphones you might wonder? We understand all previous WebSpy Soho winners are anxious to get their free version of the software and we are very busy perfecting it. To show you how much we appreciate your patience we want to provide yet another opportunity to win something of extremely high quality.
We will announce the winner of the earphones on Twitter and email the 100 additional winners of the one year subscription of WebSpy Soho before the 31st of March 2010. Probably a good idea to follow WebSpy on Twitter to make sure you don't miss out on important announcements.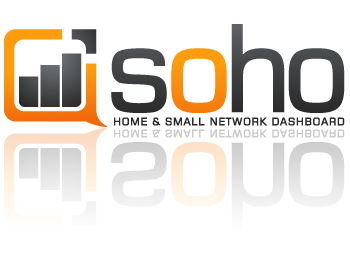 About WebSpy Soho
WebSpy Soho is our soon-to-be-launched dashboard application for anyone who wants to know the full story on their computer and network bandwidth usage and Internet connection speed. WebSpy Soho is perfect for small offices, home offices, families, shared student households and even a single computer home user.
No longer do you need to be a network administrator to monitor your computer or network, Soho makes it easy and user-friendly for everyone.
WebSpy Soho will help you answer some of these questions:
How much is each computer on my network uploading and downloading?
Which computer is slowing down my internet connection speed?
Am I getting close to reach my ISP internet quota?
Is Malware eating up large chunck of my bandwidth?
Is someone freeloading on my wireless connection?
What makes WebSpy Soho so special?
There are already many of network and bandwidth monitor solutions out there, both free and paid versions. However, all of these seem to miss the mark when it comes to assisting the new generation of people who want to use them. Gone are the days when only Network Administrators wanted to monitor bandwidth usage and internet connection. Today every other household (and small office) has a network of computers. And guess what? Majority of these users are not Network Administrators or super technical. More often than not it is just your average person who wants to find out more about their network usage.
This is where WebSpy Soho comes in – WebSpy Soho has been specifically designed with these users in mind. Don't get me wrong, a Network Administrator will be thrilled with WebSpy Soho's functionalities as well. He/she just won't have to use any technical skills to set up and use Soho.
WebSpy Soho is different from competing products because:
WebSpy Soho lets you monitor 1- 15 computers on your network. Majority of free bandwidth monitoring solutions only lets you monitor your local computer.
Compared to many paid network bandwidth monitoring software, WebSpy Soho is very easy to set up and start using.
WebSpy Soho is interactive and customizable. You can view real time data as well as specify historical date ranges you want to investigate. WebSpy Soho also lets enter your ISP billing periods and quota allowance to easily keep track of your usage. Majority of other bandwidth monitoring software only gives you a static overview you cannot customize.
WebSpy Soho distinguishes between internal and external network traffic. Soho will only display actual internet uploads and downloads to prevent skewing your result.
WebSpy Soho provides you with alerts when your internet connection becomes overloaded, when you are approaching your ISP quota limit, and when an unknown machine is using your network.
Find out more and register your interest for the chance to win one year FREE subscription of WebSpy Soho at http://www.webspy.com/products/soho/default.aspx
See also: