Lo and behold, not only is excessive internet blocking bad for employee morale and productivity – It also forces iconic Canadian history magazine to change name…
The 90 year old Winnipeg-based magazine, The Beaver: Canada's History Magazine, boasts a subscriber base of 50,000 and an estimated total readership of more than 350,000. Starting April the Beaver will change name to plain old Canada's History.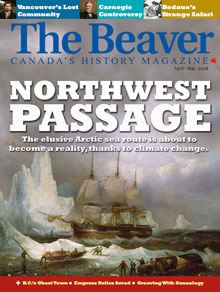 Deborah Morrison, president and CEO of Canada's National History Society, which publishes The Beaver, said, "The innuendo of the old name was causing problems for the magazine online." Morrison explains that during the last two years 'Beaver' has become one of those keywords increasingly blocked by web filters and that the magazine's electronic newsletter often lands in spam filters instead of reaching subscribers.
You can't help but sympathize with Canada's National History Society. Even though a name change might have been on the cards in due course nonetheless, this story sheds yet another light on the inflexibility and rigidness of web filtering and blocking.
Unfortunately all magazines or associations do not have the ability to change name. I wonder how much of a pain web filtering has been for; Breast Cancer Associations, Tourist Bureaus in Essex, Sussex and Middlesex and MS-Exchange resellers?
Related Links and blogs
Article in Reuters
The Cost of Blocking Employee Internet Usage
See also: