Everything in its own time, if you want the rainbow you gotta put up with the rain, it is always darkest before the dawn – and all other proverbs hinting encouragement and new beginnings.
Gartner has just released its latest report, Gartner Perspective: IT Spending 2010, anticipating that our 2008 and 2009 economic recession is finally starting to give away to growth.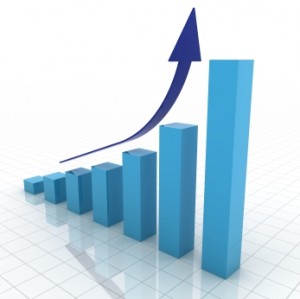 Majority of IT vendors and professionals have suffered in one way or another during the decline – shrinking revenue, budget cuts and redundancies have become all too familiar terms in the IT industry. Yet, all recessions come to an end, and so will this one. Gartner's report indicates that now is a great opportunity to plan for growth and enable your organization to take advantage of a recovering economy.
On a more subjective note, I would like to highlight that WebSpy directly address four, out of Gartner's top five, recommended business priorities for 2010 (listed below).
Worldwide IT Spending Forecast
IT spending is forecast to total $3.2 trillion in 2009, a 5.2% decrease from 2008 spending of $3.4 trillion. Worldwide IT spending is expected to return to growth in 2010 as revenue is projected to reach $3.3 billion, a 3.3% increase from 2009.
Gartner believes initial growth in IT spending in 2010 and 2011 may come as the result, directly or indirectly, of the various government stimulus packages announced around the world in recent months, there will be a return to more sustained growth in IT spending in 2012 and 2013 as the economic recovery unfolds.
IT spending includes spending on hardware, software, telecommunication and IT services. Compared to 2009, in 2010, spending on hardware is predicted to stay the same, software to increase by 4.8%, telecommunications to increase by 3.2% and IT services to increase by 4.5%.
CIO Agenda 2010
CIOs report that unlike past recessions, they are being pulled in two directions at once. The business needs cost savings to protect financial results—yet it also needs new solutions to retain current and attract new customers.
Gartner recommends CIOs should reassess their metrics and scorecards and look to connect their IT operations and solutions to positive changes in these areas.
Top 10 Business Priorities Ranking
Business process improvement*
Reducing enterprise costs*
Improving enterprise workforce effectiveness*
Attracting and retaining new customers
Increasing the use of information/analytics*
Creating new products or services (innovation)
Targeting customers and markets more effectively
Managing change initiatives
Expanding current customer relationships
Expanding into new markets and geographies
---
*WebSpy's software improves business processes by taking the headache and time out of log file analysis and reporting. Our software provides a highly automated way of creating clear and actionable reports. In addition, WebSpy's clients only need one application to achieve all their log file reporting requirements, spending less on software maintenance, hardware and administration.
Our software assist in reducing enterprise cost by significantly decreasing costs related to unproductive behaviour, bandwidth usage, and network management issues.
WebSpy improve workforce effectiveness by enabling IT staff to accomplish their reporting objectives with limited effort and by maximizing employee productivity.
See also: